GOYA
Mission Statement: The mission and goal of the GOYA (Greek Orthodox Youth of America) ministry, is to lead our young people, ages 13-18, into experiencing the Holy Orthodox Faith. By developing a personal relationship with our Lord and Savior, Jesus Christ and becoming active sacramental members of the living Church, our young people will be equipped with tools necessary to assist them in their journey toward salvation. The National Department of Youth and Young Adult Ministries recommends that the GOYA ministry be based on the following four characteristics: Worship (Liturgia), Fellowship (Koinonoia), Service (Diakonia), and Witness (Martyria).
---
NEW! Please like and view our Facebook page for all information, news, and announcements!
If you would like to be added to, or removed from, the GOYA email distribution list, please email Nick Junes at njunes@stkchurch.com
Click here for GOYA's online calendar (subject to change).
Click here for a health/registration form. Forms must be turned in to Presv. Pauline Pavlakos or Mrs. Maria Wills before GOYAns can participate in any activities. GOYAns must also pay dues of $30 per year.
Check out Be the Bee (www.youtube.com/y2am and BeTheBee.goarch.org), A weekly video series produced by the Department of Youth and Youth Adult Ministries (Y2AM). Find God in everything, every day, share the gift of the Gospel. A new episode every Thursday!
GOYA BOARD 2016-2017
President: Panos Lagos
1st Vice President: Stephanie Vazquez
2nd Vice President: Alexandra Lagos
Treasurer: Alex Cameron
Recording Secretary: Stratis Bohle
Corresponding Secretary: Iliana Tzafolias
Historian: Anna Moratis
Sergeants at Arms: Niko Bohle and Maria Wuerker
ADVISORS
Fr. Costa Pavlakos, Spiritual Advisor, 571-213-1109
Nick Junes, Youth Director, 804-874-8838
Presv. Pauline Pavlakos, 703-239-2627
Maria Wills, 703-409-3041
PARENT LIAISONS
Sophia Bohle, 703-266-0520
Irene Tzafolias, 703-490-6422
BOYS COACHES
James Kontzamanys, Head Boys Coach: 703-898-8748
John Snyder, Asst. Boys Coach: 703-981-1385
Jim Soiles, Asst. Boys Coach: 202-391-8128
GIRLS COACH
Faye Kranis, Girls Coach: 571-214-4835
UPCOMING GOYA ACTIVITIES (subject to change) PLEASE MARK ON YOUR CALENDARS!
We try to offer many different activities to our teenagers, realizing that not everyone is interested in the same things. If you have an idea that is not presented on this page, please contact Fr. Costa Pavlakos, Nick Junes, Presv. Pauline Pavlakos or Mrs. Maria Wills.
Youth Church Duty Schedule and Captains/Epistle Readers**
May 14: Sunday School rep, Captain and Epistle Reader
Basketball Tournaments
This is a list of tournaments in which we will, most likely, participate during the 2016-2017 GOYA year. More will be added as we receive invitations and our calendar permits. We go to one "away" tournament where we spend the night). Fr. Costa must approve our participation in any GOYA-sponsored event. GOYAns must be in church (on time) for Liturgy, help at our church festivals, and participate in at least one GOYA community service project (Feed the Homeless in DC on Christmas morning and/or Feed the Homeless at Bailey's Crossroads Homeless Shelter in January) in order to participate in tournaments. Remember, if there was no Greek Orthodox Church, we would not have GOYA (Greek Orthodox Youth of America) basketball.
April 29-30, 2017: Saint Demetrios, Baltimore
May 6-7, 2017: Saint Nicholas, Baltimore
May 13-14,2017: Saints Constantine and Helen, Annapolis
Movie Night, TBD
GOYA will have a movie night fundraiser. The entire community will be invited. Stratis Bohle is the chairman.
NEW Event: Potluck Pool Party at the Vazquez Residence - Saturday June 17
Fun and fellowship in the sun - bring your bathing suits!
Potluck so bring a dish, drinks, desserts!
12:00pm noon
18320 Yellow Schoolhouse Road Round Hill, VA, 20141
Camp Good Shepherd: Virginia, July 2-8,
Camp Piankatank, 1586 Stampers Bay Road, Hartfield, Virginia 23071.
Camp Good Shepherd for youth ages 10-18, will be held July 2-8
St. Demetrios Baltimore - Basketball Tournament - 4/29-4/30
Saint Katherine GOYA has registered two teams: Boys B and Girls B.

Individual player fees ($50.00) and non-player ($25.00) will be collected at the Saturday morning check-in/registration on April 29. We will need to have one combined check for all players, so please, if you plan on participating, let your coaches know and have your payment to Saint Katherine GOYA in before this day.

The games on Saturday will be played at:
The Park School
2425 Old Court Road
Baltimore, Maryland, 21208

The Saturday evening dinner/dance as well as Sunday games will be held at:
The Hermes Center at Saint Demetrios
2504 Cub Hill Road
Baltimore, Maryland, 21234

Sunday's lunch will be served immediately following Divine Liturgy. We ask that all GOYAns are in church by 10am.

There is a reserved block of rooms at:
Hampton Inn White Marsh
8225 Town Center Drive
Baltimore, Maryland, 21236
410.427.0600

The special single room group rate is $139.00 plus tax.
The group ID that should be referenced for the special rate is:
GOY376264 - Make Reservation by March 25, 2017
$150 / team - $50 / GOYAn - $25 / non-player GOYAn
Please sign-up and register with the Basketball coaches with payment.
St. Nicholas Baltimore - Basketball Tournament - 5/6-5/7
Location is The Park School of Baltimore, 2425 Old Court Road, Baltimore, MD 21208
If you are interested in attending you must tell your coaches so we can register our teams
$50 per player, $25 per non-player
Please see the following downloadable documents for information:
Sts. Constantine and Helen - Annapolis - Basketball Tournament - 5/13-14
Final GOYA basketball tournament of 2017
Individual player fee ($45)
May 14th is Mother's Day, special surprises for mom's in attendance
Mike Brown, Annapolis GOYA advisor, says hotel rooms can fill up fast and we need to contact him if we want hotel rooms, mike.brown@wifs.aero
The games on Saturday will be played at two facilities:
SS Constantine & Helen Greek Orthodox Church
2747 Riva Road, Annapolis, MD, 21401
Annapolis High School - 2700 Riva Road, Annapolis, MD, 21401
Saturday Evening/Sunday games are at the church
Church Spring Festival, June 2-4, 2017, 11:00am-9:00pm
All GOYAns are expected to help at the church festivals. Please contact George Moshos or Andrea Ballard to volunteer.
Orthdox Youth Day at Kings Dominion. The date for this regional event has not yet been determined. Most years, Orthodox Youth from the Virginia, Maryland, and DC area come together at Kings Dominions for Orthodox Youth Day on the Tuesday after Fairfax County Schools end for the year. For a set fee (usually around $50), participants enjoy admission to the park and an all-you-can-eat dinner. If someone has a pass to Kings Dominion, they can purchase a meal ticket and join everyone for the meal. All youth (and parents) of our community are invited. Children under the age of 13 must be accompanied by a parent.
Other Activities (dates to be determined)
Fireside Chats with Fr. Costa
Skiing
Ice Skating
Movie Nights
GMU Basketball Game
Paintball
Memorial Day Weekend Pool Party
Overnight Trip to Busch Gardens
Habitat-for-Humanity type project
Archdiocesan GOYA Guidelines
These Archdiocesan Guidelines are offered to assist the local parish in continuing to create, enhance, and improve their GOYA ministries. These are guidelines – not by-laws. They are in no way intended to be the ultimate authority in GOYA programming. Rather, they are intended to guide the youth worker in the fundamental tenets of the GOYA ministry. These Guidelines have been reviewed and revised by the Archdiocese Youth and Young Adult Ministry Team, which is comprised of each Diocese (now Metropolis) Director of Youth and Young Adult Ministry throughout our Archdiocese.
~ ~ ~ ~ ~ ~ ~ ~
*The office of president shall be served by a high school senior. If no senior runs for the office of president, a junior may serve. The president may serve no more than one 1-year term, to allow for more GOYAns to have that leadership experience which will enable him/her to put that information on their college applications. In order to hold an office on the GOYA board, the GOYAn's parent(s) must be stewards of Saint Katherine Greek Orthodox Church. In addition, in order to hold the office of president, the GOYAn must have served on the GOYA board in another leadership capacity for at least one year.
**Again this year (the second year), GOYA and Sunday School will share the responsibility and honor of serving Church Duty. GOYAns must participate in the Liturgy in some way on church duty Sundays (in the pew, in the altar, or in the choir). Fr. Costa expects regular (weekly) participation of GOYAns in the Divine Liturgy.


Click here, or on image above, for live feed from the church.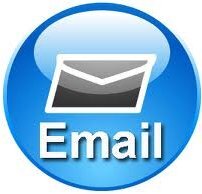 Click here, or on image above, to add your address to our church's listserv.




Upcoming Events
St. Demetrios, Baltimore Tournament
Apr 30
Sunday School
Apr 30 9 am
Divine Liturgy
Apr 30 10 am