YAL
Young Adult League
Young Adults in their 20s and 30s
Hello Everyone!
Welcome to the Saint Katherine Young Adult Ministry page! The YAL in Northern VA and D.C. is one of the most active and energetic YAL scenes in the whole country. Get involved, meet people, explore your faith, enliven your spiritual life, and have fun with our YAL ministry!
YAL (Young Adult League) is a ministry for young adults in their 20s and 30s.
The mission of the Greek Orthodox Young Adult League (YAL) is to cultivate and educate our young adults (18-35 or thereabouts), leading them to the fullness of the Faith and likeness of God. By utilizing the four circles of Christian living – Worship, Witness, Service, and Fellowship, young adults are integrated into the life of the Church, enabling them to become active members of the body of Christ.
YAL allows young adults to connect with other Orthodox groups in the area, nurtures spiritual growth, and provides opportunities for those wanting to serve their Church and local community.
Events:
Potluck and Discussion Thursday, May 4th 7:00-9:00pm
Potluck Discussion and Gathering
Topic: "Stress Today and the Orthodox Perspective"
Bring a snack or food item!
Apartment Complex:
4301 N Henderson Road Arlington, VA, 22203
Our Greek Festival - Sunday, June 2-4
Saint Katherine Greek Festival
Come help out and enjoy Greek food and culture!
Winery Tour Saturday - June 10th, 11:00am
Winery day!
Enjoy the fruits of the earth and good fellowship
With Saint Sophia YAL
We will probably have a tour bus that will take us to different wineries for about $25 a person (not including wine costs)
Saturday - June 24th, 9:00am
Hiking
Combine forces with GOYAns for a good day hike
Precise hike TBD
Email njunes@stkchurch.com so that you can be added to our database! Look to the Sunday bulletins, the monthly newsletter, and your emails for YAL information.
Also, check out our facebook page!


Click here, or on image above, for live feed from the church.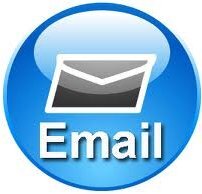 Click here, or on image above, to add your address to our church's listserv.




Upcoming Events
Divine Liturgy
Aug 20 10 am